MAK installed in buffer fluid pumps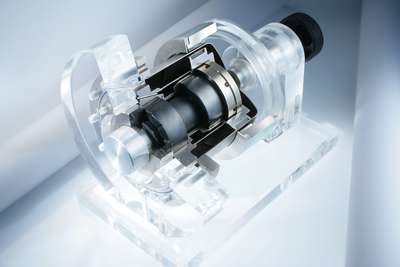 Eighteen magnetic couplings type MAKH66-110-3/43-00 are applied on the PRA1 platform off the coast of Brazil to seal a centrifugal pump from Sulzer (ZF 25200) in a buffer fluid system at 90 bar for supplying the mechanical seal of a crude oil pump.
Since 2005, the couplings have lived up to their low-maintenance design in a location that is difficult to access. Medium: ISO Vg 46 barrier fluid; operating conditions:
p = 90 bar (1,305 PSI); t = 70 °C (158 °F); n = 3,500 min-1
More information about our magnetic couplings...